LETTER FROM MAYOR JANE CASTOR, CITY OF TAMPA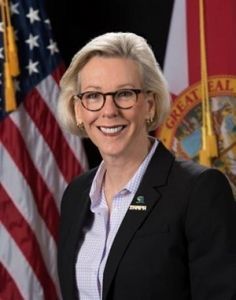 The Tampa Riverwalk (the Riverwalk) has transformed the downtown waterfront into a vibrant setting, making our Hillsborough River the center of the City. The connectivity to our cultural institutions and public parks is a dynamic catalyst for economic development, community building, recreational activities and improving our quality of life.
The Riverwalk provides relief to the urban environment by connecting people with our abundant natural resources. With preservation of mangrove lined living shorelines and the restoration of native springs, our natural flora and fauna are on full display as we promote sustainability with an eye toward the future.
The Friends of the Riverwalk have been instrumental in activating this space to provide the types of experiences that were envisioned when development began over four decades ago. Their efforts to improve holiday décor, produce high quality events, and offer interactive activities that engage the entire community has elevated the Riverwalk's identity.
The administering by the Friends of the Riverwalk of many Riverwalk programs such as to-go cups, personalized pavers, and banners have continued to define the area as the inclusive space that we strive for. We look forward to their involvement in the next chapters of the Riverwalk's evolution.
It is an exciting and rewarding time to serve as your Mayor, and the continued progress on the existing Riverwalk combined with the future development of the West Riverwalk will serve to define and transform Tampa and add to its success as a great city.
Sincerely,
Jane Castor
---
LETTER FROM DOUG BARTLEY, CHAIRMAN OF THE BOARD
2020 was quite a year for all of us! While Friends of the Riverwalk faced its own challenges over the previous twelve months, we also had many accomplishments that we would like to share. Thankfully, our new executive director, MaryBeth Williams, is a seasoned professional and hit the ground running, securing numerous grants and sponsorships to ensure and honor our commitment to providing free, family-friendly activities for residents and visitors.
We innovated with a mobile-based Halloween hunt and a lighted boat parade to celebrate Halloween. The Riverwalk Halloween Hunt was an inaugural program that required participants of all ages to solve Halloween-themed riddles, puzzles, and tasks virtually while exploring the beautiful Riverwalk in safety. We also co-hosted another first with the National Pediatric Cancer Foundation, the Halloween Lighted Boat Parade, and over 50 boats participated. Our intention is to have both fun Halloween activities as Riverwalk Halloween traditions. Additionally, the Holiday Spectacular, including an expansion to include Water Works Parks, the virtual Riverwalk Holiday Hunt and the Holiday Lighted Boat Parade were tremendous successes.
We remain hopeful and look forward to creating more innovations along Tampa's Riverwalk.  Keep your eye out for bigger and better reasons to join us in 2021!
Stay healthy and be safe,
Doug Bartley
---
LETTER FROM MARYBETH WILLIAMS, EXECUTIVE DIRECTOR
First and foremost, thank you to our members, sponsors and partners for your continued support during 2020. The pandemic, while certainly challenging, did not stop us!  Rather, it challenged us to serve our community in new, thoughtful and creative ways. While it was not safe to hold traditional events, many of our residents and visitors embraced the Riverwalk safely and actively participated in our celebrations, proving again what a true community jewel the Tampa Riverwalk is. It is an honor and pleasure to work with the Friends of the Riverwalk Board of Directors and to lead this organization.  I look forward to continuing the momentum, and to a brighter and healthy future.
Respectfully,
MaryBeth Williams
---
FINANCES
REVENUE & EXPENSES

Revenue: $144,642
Expenses: $211,840

BALANCE SHEET

TOTAL ASSETS: $844,528
Total Liabilities: $75,009
Net Assets: $769,519

FUNCTIONAL EXPENSES

TOTAL EXPENSES: $211,840
Program Service Expenses: $156,059
Management & General Expenses: $55,781
Fundraising Expenses: $0
CONSTRUCTION & DEVELOPMENT
THE HEIGHTS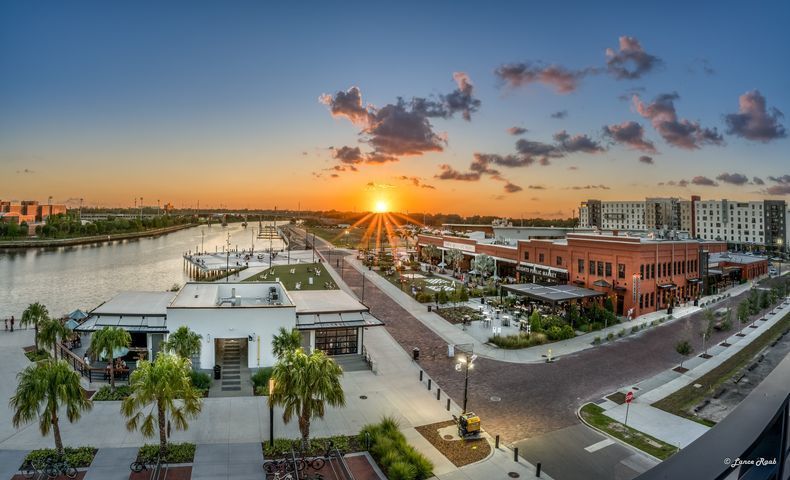 The extension of the Riverwalk up to North Boulevard as well as the Armature Works boat docks were completed in September 2020 and are now available for public use. The Riverwalk is now 2.6 miles long.
STRAZ CENTER FOR THE PERFORMING ARTS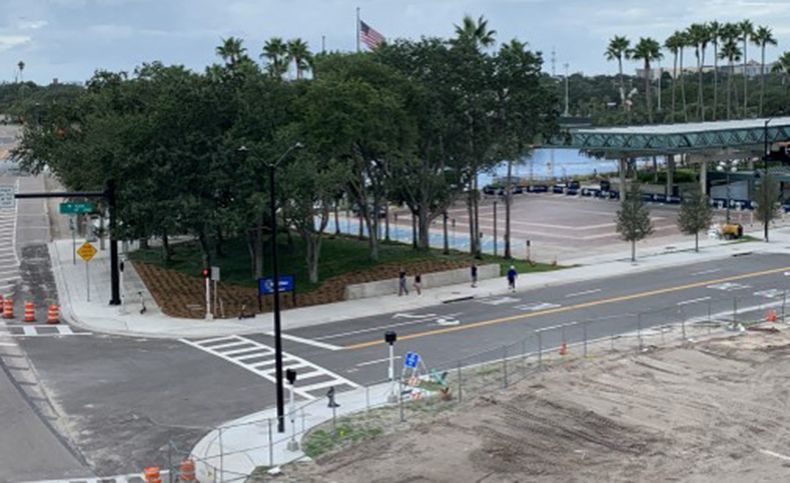 The new Riverwalk connection from the Cass Street bridge down to the Riverwalk opened in mid-November.
WATER STREET

The revamp of the Water Street Tampa Marriott was completed in 2020.  Anchor & Brine, a new waterfront restaurant with outdoor seating, is now adjacent to the Riverwalk.
Once the Heron, located at 815 Water Street, is completed, the temporarily moved historical busts will be placed in their new permanent locations along the Riverwalk.
MACDILL PARK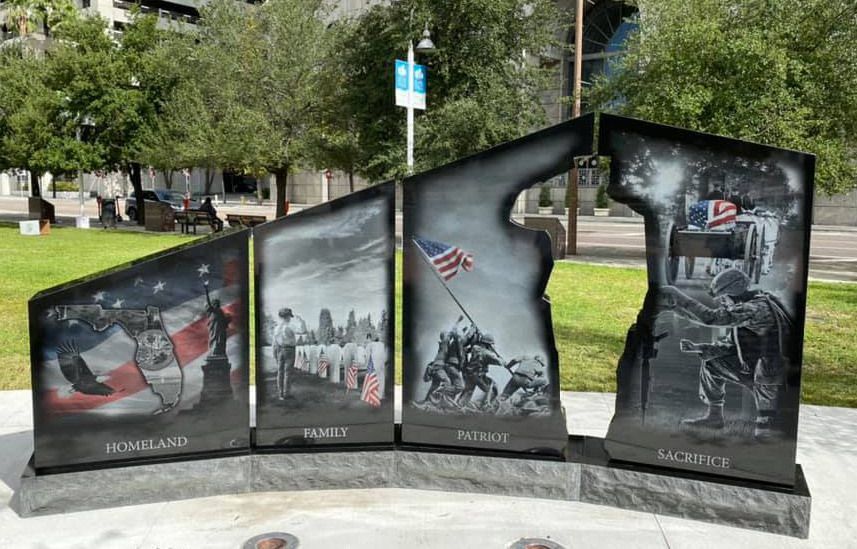 A new memorial honoring Gold Star families was unveiled at Tampa's MacDill Park during a ceremony on Saturday, November 7, 2020.
The Gold Star Families Memorial Monument will serve to honor the more than 300 Gold Star families in the Tampa Bay region.
The privately funded Gold Star Families Memorial Monument is made of granite weighing over 15,000 pounds and measures 13 feet long and 7 feet high.
Gold Star families are those who have lost a Loved One in combat operations.
---
FUTURE PLANS
RIVERWALK WEST EXPANSION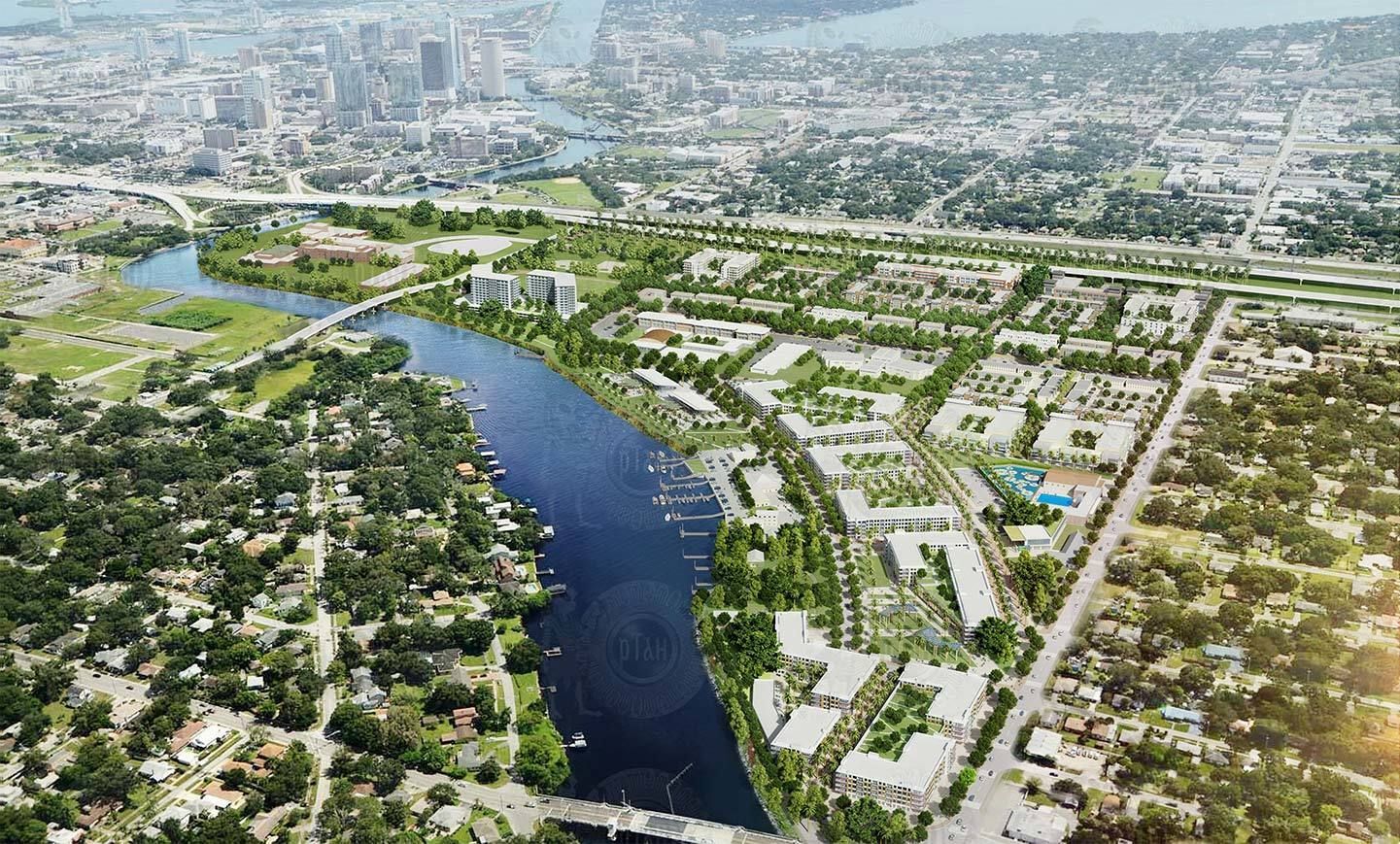 In June 2020, the City of Tampa was awarded a $24 Million BUILD (Better Utilizing Investment to Leverage Development) Grant to extend the Riverwalk west of the river and connect urban neighborhoods.  When completed, the expansion will include a connected 12-mile path, separate from car traffic, that will reach north to Columbus Drive.
ONE ASHLEY TOWER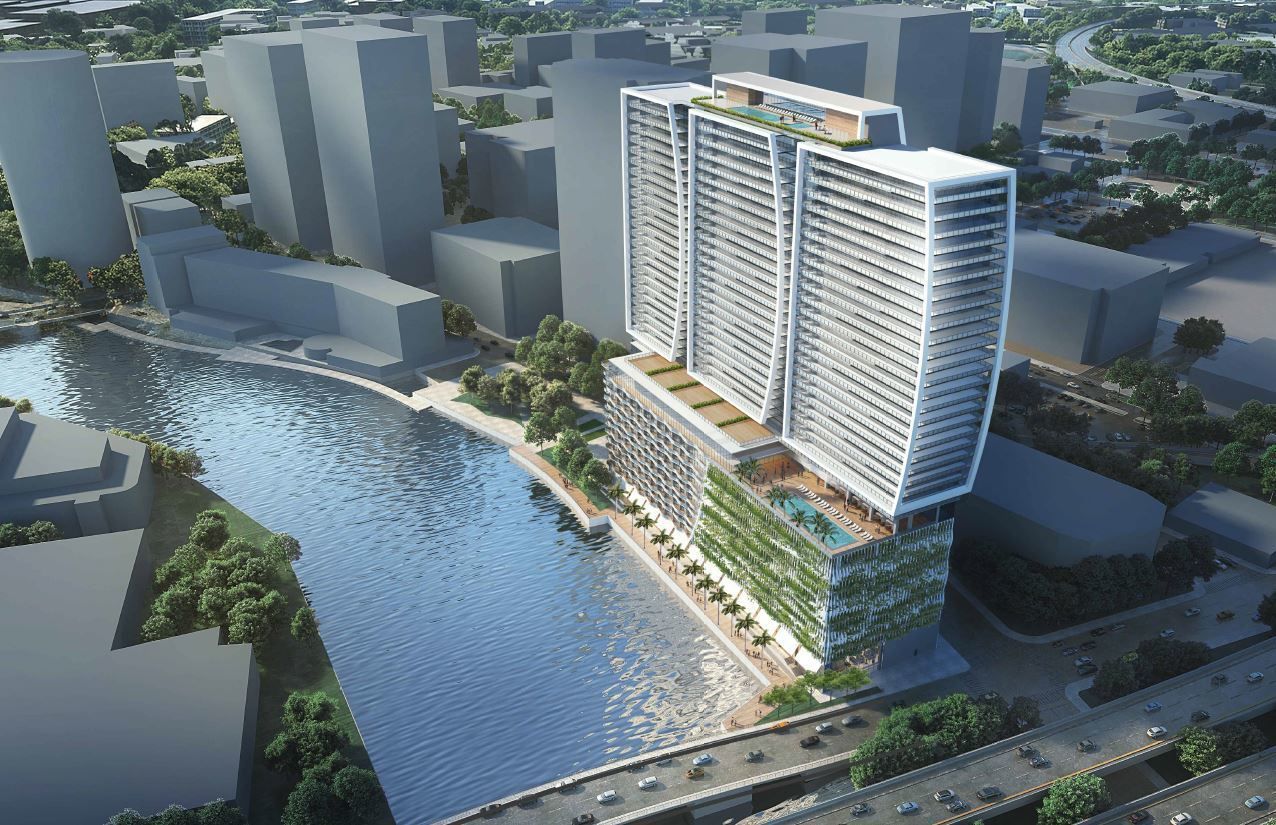 Permitting will soon begin for One Ashley Tower located along the Riverwalk at the intersection of Ashley Drive and Brorein Street.  This will be a 37 story mixed-use development with 3,800 square feet of retail, 5,600 square feet of restaurant space and a 222 room hotel that will include a parking garage.
TAMPA CONVENTION CENTER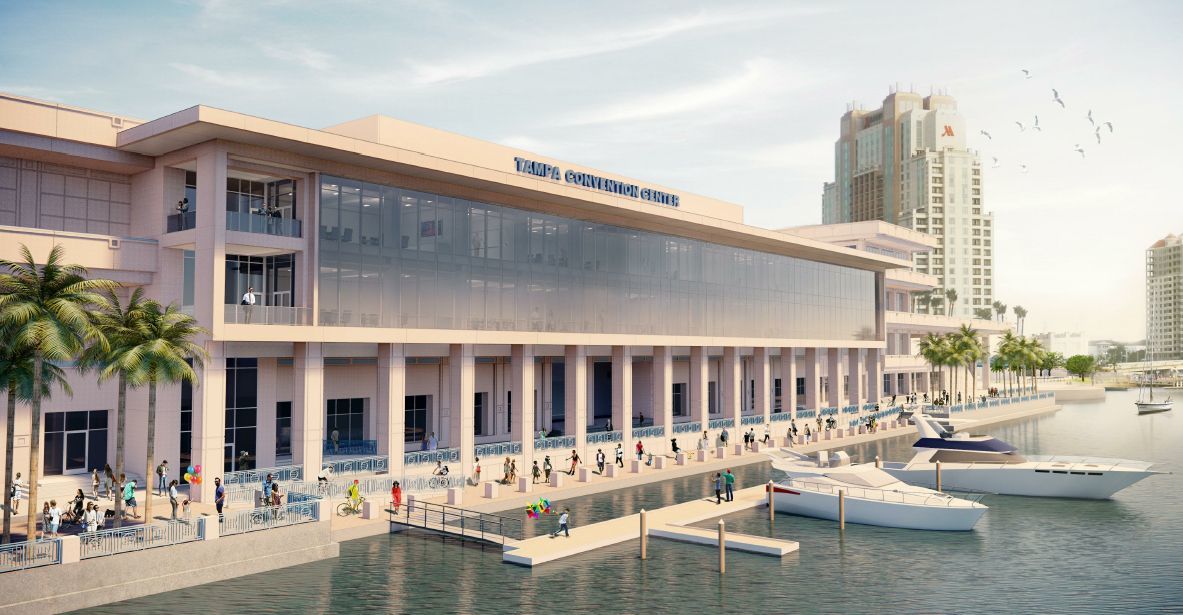 Renovation and expansion of the Tampa Convention Center is expected to begin in 2021 as well.  The capital improvement project includes adding two floors that will create 18,000 square feet of new waterfront meeting rooms as well as upgrades to existing meeting spaces, ballrooms and exhibit halls.  Traffic along the Riverwalk will temporality be rerouted during construction.
---
MARKETING & COMMUNICATIONS
Website
FACEBOOK
TWITTER
---
Other
10,000+

Newsletter Recipients
Bi-Monthly emailed newsletter

500+

LinkedIn Followers
since Sep. 2020
---
SIGNATURE EVENTS
2020 RIVERFEST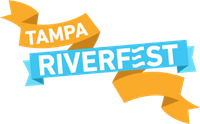 Cancelled due to COVID-19
Save the date for Riverfest 2021 scheduled for Apr. 30 – May 1
2020 RIVERWALK TRICK OR TREAT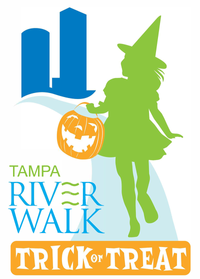 Cancelled due to COVID-19
Save the date for Riverwalk Trick or Treat 2021 scheduled for Oct. 30
2020 RIVERWALK HALLOWEEN HUNT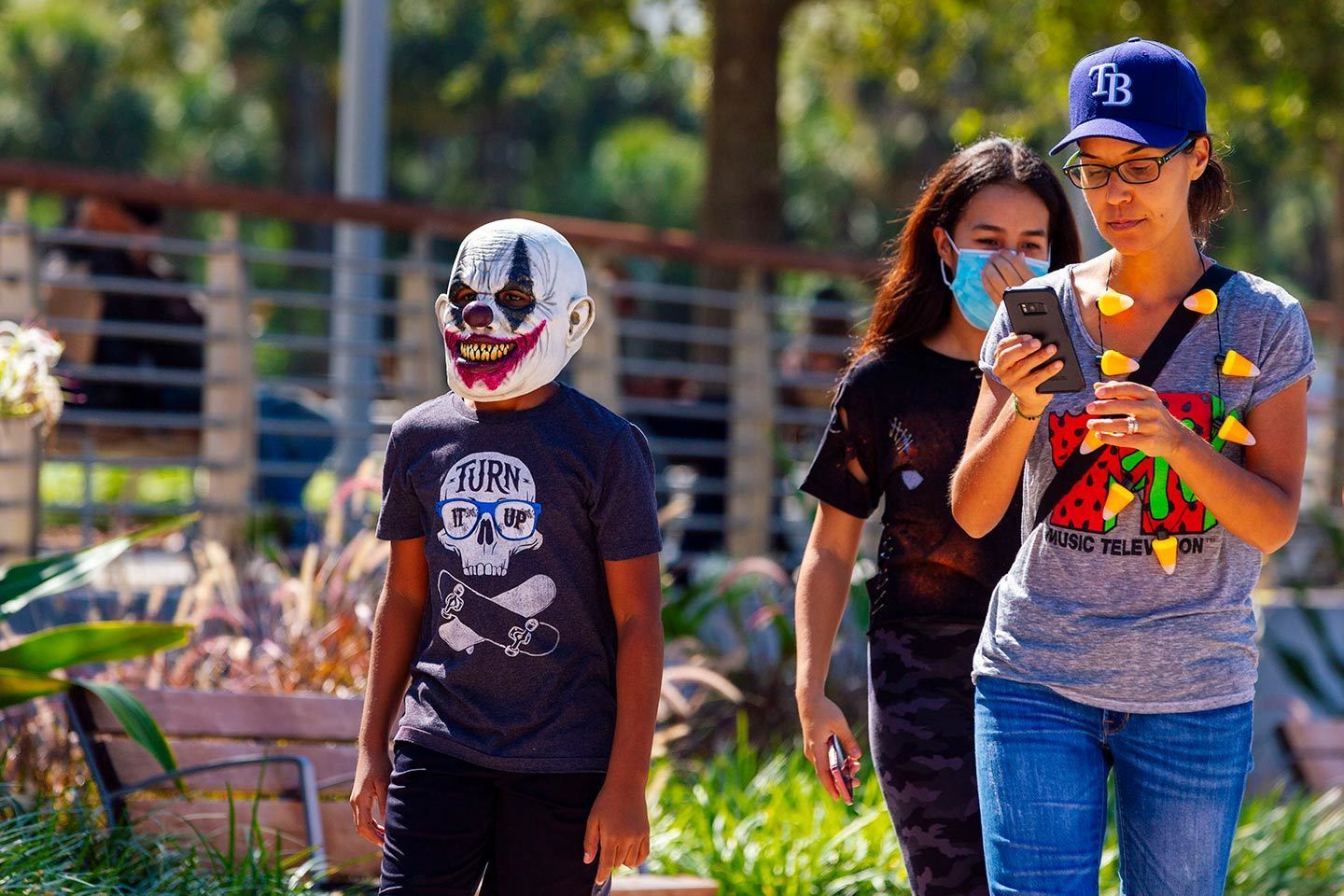 A free, family-friendly and not-too-spooky, mobile-based scavenger hunt along the Riverwalk
Over 1,000 teams registered to play the Riverwalk Halloween Hunt
Attendance estimated at 4,000
Event ran from Oct. 17 – Nov. 1
Prizes awarded for 1st, 2nd and 3rd place winners
23 hotspot locations and 38 tasks to complete
20 community partners
Community Redevelopment Area (CRA) grant assisted with the expenses
2020 HOLIDAY LIGHTED BOAT PARADE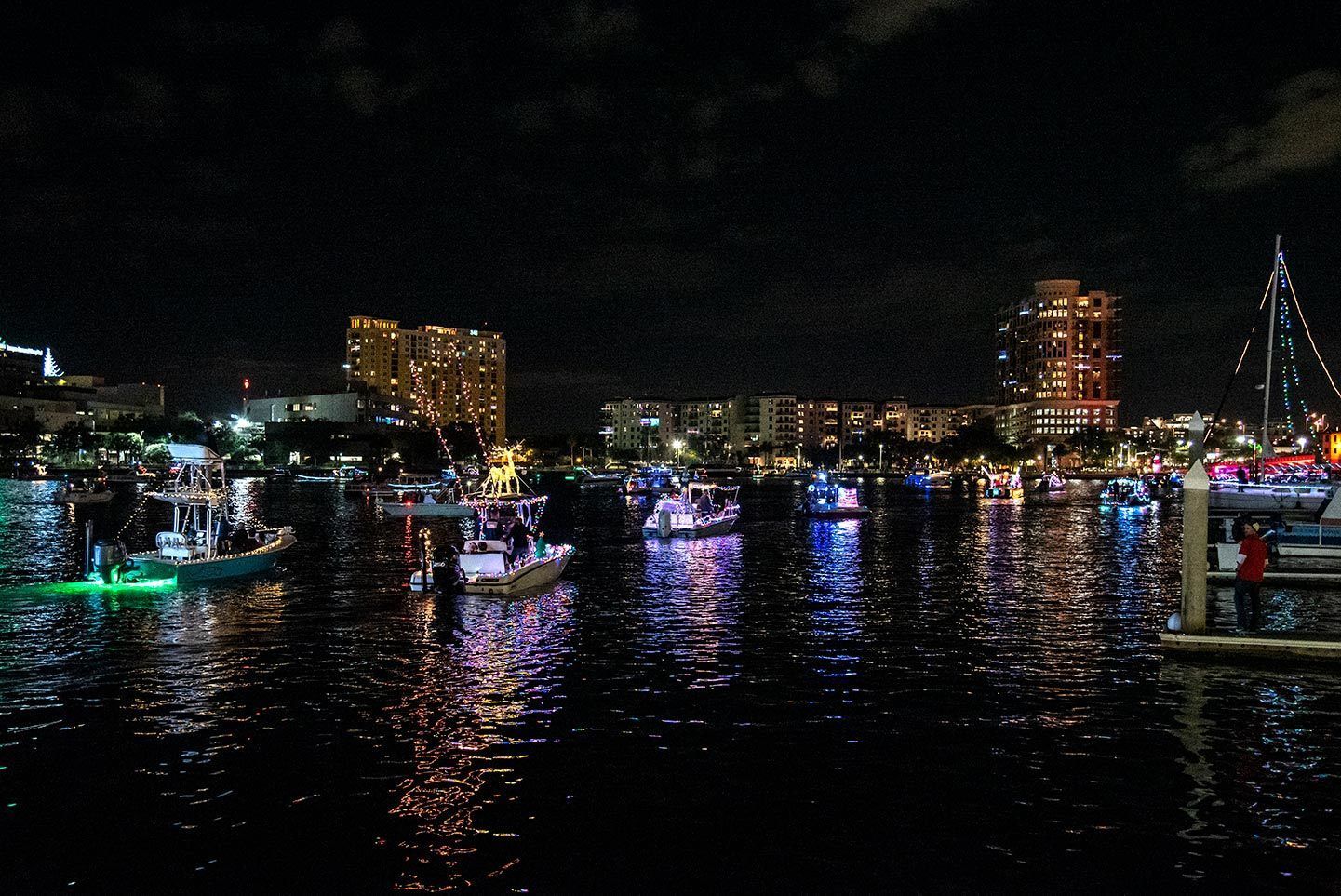 122 boats registered
Event live-streamed by WTSP and co-casted over the Riverwalk Facebook page
Judges were pairs from Big Brothers & Big Sisters of Tampa Bay
Captain's Meeting sponsored by Yacht StarShip and Brew Bus Brewing
Boat Parade sponsors included Mosaic and Pirate Water Taxi
Community Redevelopment Area (CRA) and Hillsborough Special Events Partnership Grants assisted with the expenses
Small/Motor Boat Competition
1st – Don Cayo, College Wall Art #56
2nd – Mike Marsh, Caddywhompus #52
3rd – Craig Parrino, Lauren Nicole #57
Large/Sail Boat Competition
1st – Ted Hamilton, Glee #101
2nd – Pat Macdonald, Lazy Lady #106
3rd – Michael Buckley, Santa Sleigh #99
2020 HOLIDAY SPECTACULAR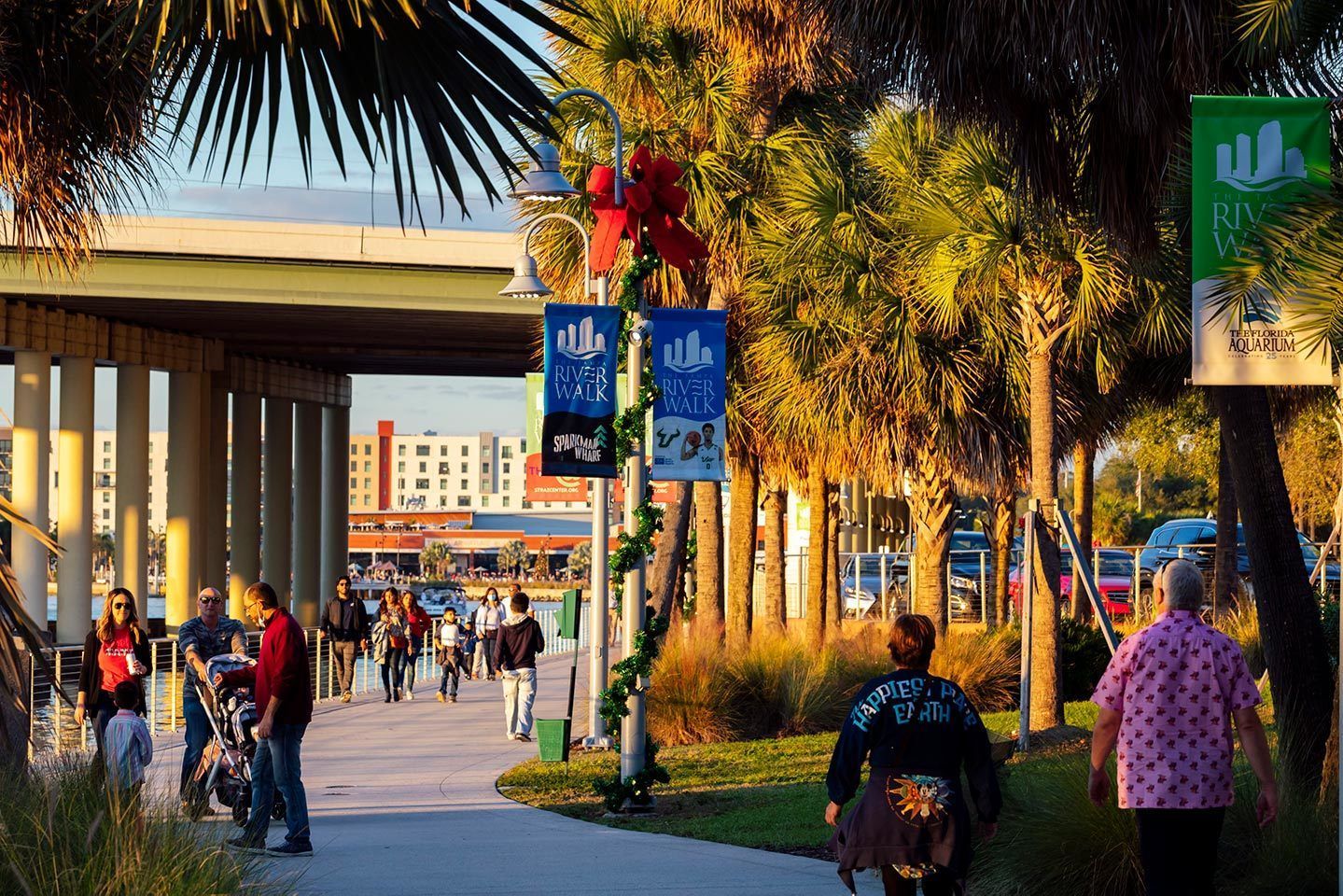 Our second year of spectacular holiday lights along the Tampa riverwalk presented by Mosaic displays included:
A 35′ tall LED lighted christmas tree that floated in the harbor
A holiday selfie station at the Pirate Water Taxi ticket booth
The festively decorated architectural tree in Water Works Park
A gingerbread lighted display floating in the river by Water Works Park
A toy train lighted displays floating in the river by Water Works Park
The Grand Oaks in Water Works Park were aglow with thousands of twinkling white lights
A lighted pine tree forest located on the riverwalk Manor dock, and
Lighted garland and red bows on the riverwalk light poles
The event ran from Nov. 26 – Jan. 3.
2020 RIVERWALK HOLIDAY HUNT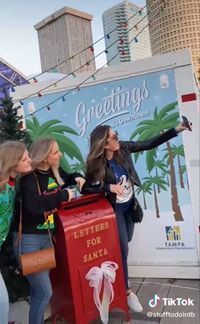 A free, family-friendly mobile-based holiday themed scavenger hunt along the Riverwalk
Over 500 teams registered to play the Riverwalk Holiday Hunt
Attendance estimated at 2,000
Event ran from Dec. 5 –Jan. 3
Prizes awarded for 1st, 2nd and 3rd place winners
24 hotspot locations and 50 tasks to complete
Community Redevelopment Area (CRA) and Hillsborough Special Events Partnership Grants assisted with the expenses
---
PROGRAMS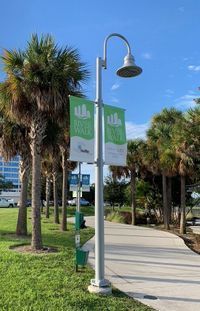 Friends of the Riverwalk continued its successful corporate program in 2020. Corporate members and local businesses may promote their business or special event with the corporate banner program. Banners are displayed along the Riverwalk year-round as an effort to enhance the brand of the Tampa Riverwalk, as well as to promote our supportive members.
There are 110 light poles along the Tampa Riverwalk with 189 available banner spaces. 34 organizations advertised on Riverwalk banner space during 2020.
RIVERWALK SPECIALTY CUPS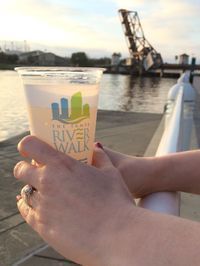 This program allows individuals to exit a licensed premise within the Riverwalk Specialty Center and possess and consume the alcoholic beverages anywhere within the confines of the Riverwalk open container area between the hours of 11 AM and 1 AM.
Participating vendors include:
Columbia Café at the Tampa Bay History Center
Four Green Fields
Malio's Prime Steakhouse
Marriott Water Street
Remedy
Riverwalk Café
Sheraton Tampa Riverwalk
Straz Center for the Performing Arts
The Sail
Ulele Restaurant and Ulele Spring Brewery
PERSONALIZED RIVERWALK PAVERS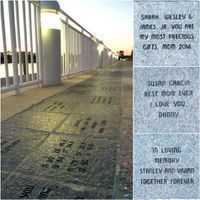 Friends of the Riverwalk continued its successful Paving the Way program in 2020. The Paving the Way program has raised funds for the organization while adding to the identity and sense of place on the Riverwalk, allowing residents and visitors to commemorate special occasions, honor loved ones or share their love of Tampa on a personalized 12"x12" granite paver.
In 2020, 528 personalized pavers were engraved on the Tampa Riverwalk. Many marriage proposals, new additions to families, significant conferences and major events were memorialized on the Riverwalk this year.
---
HISTORICAL MONUMENT TRAIL
Friends of the Riverwalk is working with Strategic Property Partners to place the temporarily moved historical monument busts once construction of C-block has been completed.
Victoriano Manteiga
Gavino Gutierrez
Paulina Pedrosa
Vicente Martinez-Ybor
Hugh Campbell Macfarlane
Meroba Hooker Crane
Peter O. Knight
---
VENDOR CARTS
Friends of the Riverwalk is working with the City of Tampa to bring small vendor carts to the Riverwalk that provide pre-packaged food and beverage.
We hope to have vendor carts in place by Super Bowl.
---
2020 CORPORATE MEMBERSHIP
PARTNER
PLATINUM
GOLD
Iberia Bank
SILVER
ADVOCATE
2020 TAMPA ATTRACTIONS & RIVERWALK BROCHURE CORPORATE MEMBERSHIP
PLATINUM
GOLD
SILVER
---
MISSION STATEMENT
The mission of Friends of the Riverwalk is to enhance the quality of life in Tampa's Downtown and to build a stronger sense of community for all of Tampa Bay. We do this by connecting citizens and visitors alike with our waterfront through pedestrian and family friendly events, transit and water activities, arts and cultural amenities and outdoor fitness and enjoyment.
STAFF
MaryBeth Williams