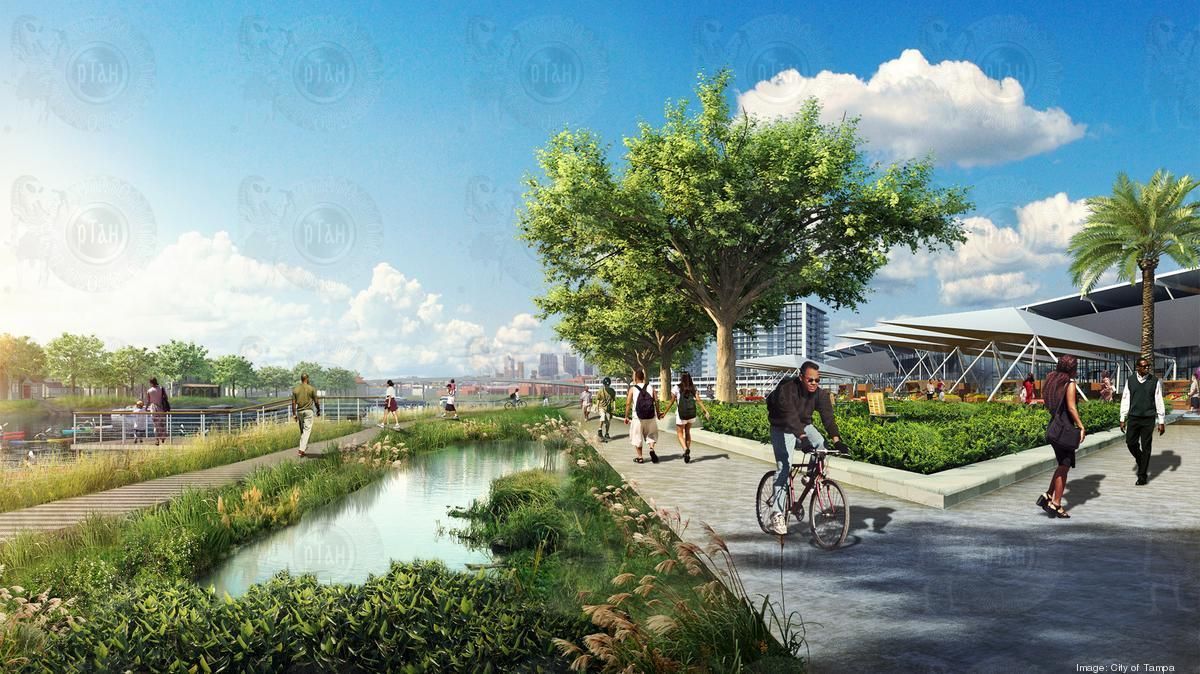 TAMPA, Fla. (WFLA) — In recent decades, Tampa's Riverwalk has grown into a destination for visitors and residents. Now as the city goes through a development boom, the Riverwalk is set to expand alongside it.
From boat parades, to the River O' Green Fest, or even just for a stroll, Tampa's Riverwalk has become one of the most popular destinations downtown.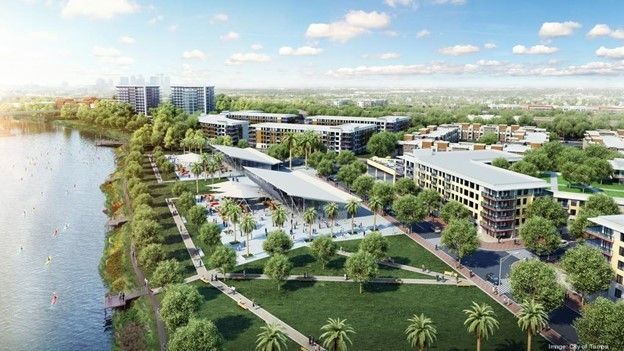 It's official: Tampa loves its Riverwalk. So how about six more miles of it?
The next loop of the city's popular waterside amenity will happen on the other side of the Hillsborough River. But it will be different, with the goal of safely connecting neighborhoods west of downtown. Continue Reading.
By: Sue Carlton
Tampa Museum of Art's $68M expansion will change the face of the Riverwalk
Tampa Bay Business Journal, November 8, 2021
"The Riverwalk has become the city's central spine, a draw for both visitors and residents. While it's a popular place, it's also in need of activation, and those investments will help elevate the Riverwalk beyond a waterfront exercise trail." Continue reading.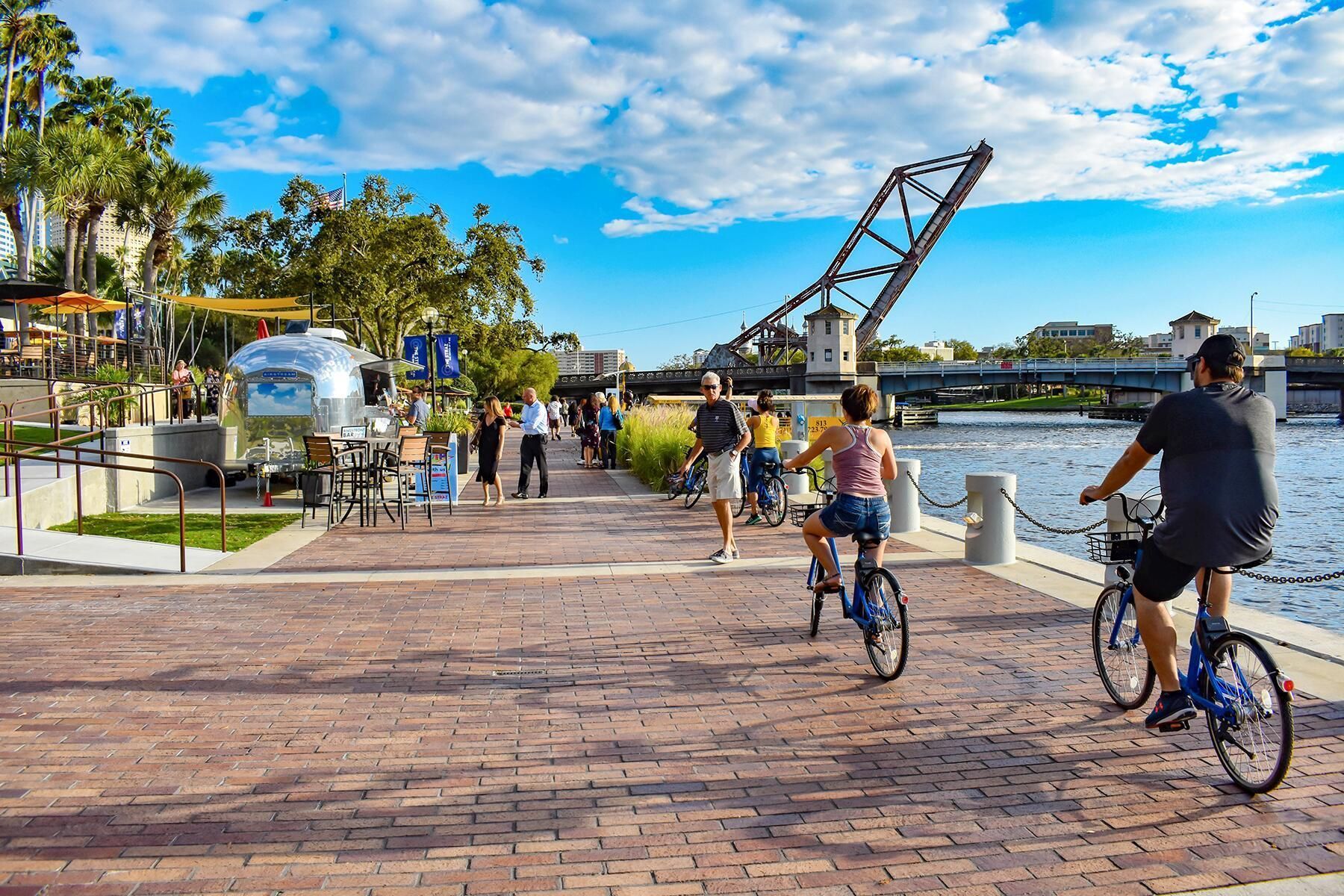 FodorsTravel - The 15 Best Riverwalks in the United States 
Tampa Riverwalk nominated 7 out of 15 best in the United States.
August 9, 2021

From fine dining to open-air concerts, these gorgeous river walks combine the beauty of nature with some stellar riverside attractions.  Continue reading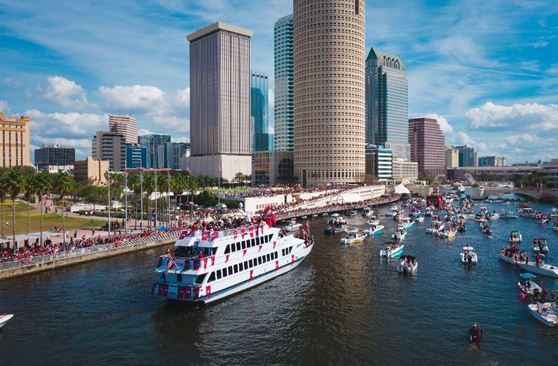 WFLA Daytime - Tampa will celebrate Independence Day with its first-ever 4th of July boat parade
July 1, 2021
After fun and festive boat parades to celebrate the Lightning and the Bucs, the city's first-ever 4th of July parade is setting sail on Sunday, thanks to Friends of the Riverwalk. Continue reading
Fox 13 Good Day - Fourth of July boat parade planned for downtown Tampa
July 1, 2021
This Fourth of July, there will be plenty of family-fun to enjoy across the Bay Area. New this year, a boat parade is scheduled to take place in downtown Tampa. Watch video
10 Tampa Bay - Inaugural July 4th boat parade
June 23, 2021
Red, white and a sea of blue! The first-ever 4th of July boat parade will take place in conjunction with Boom by the Bay! Mary Beth Williams from The Friends of the Riverwalk joined us with details. Continue reading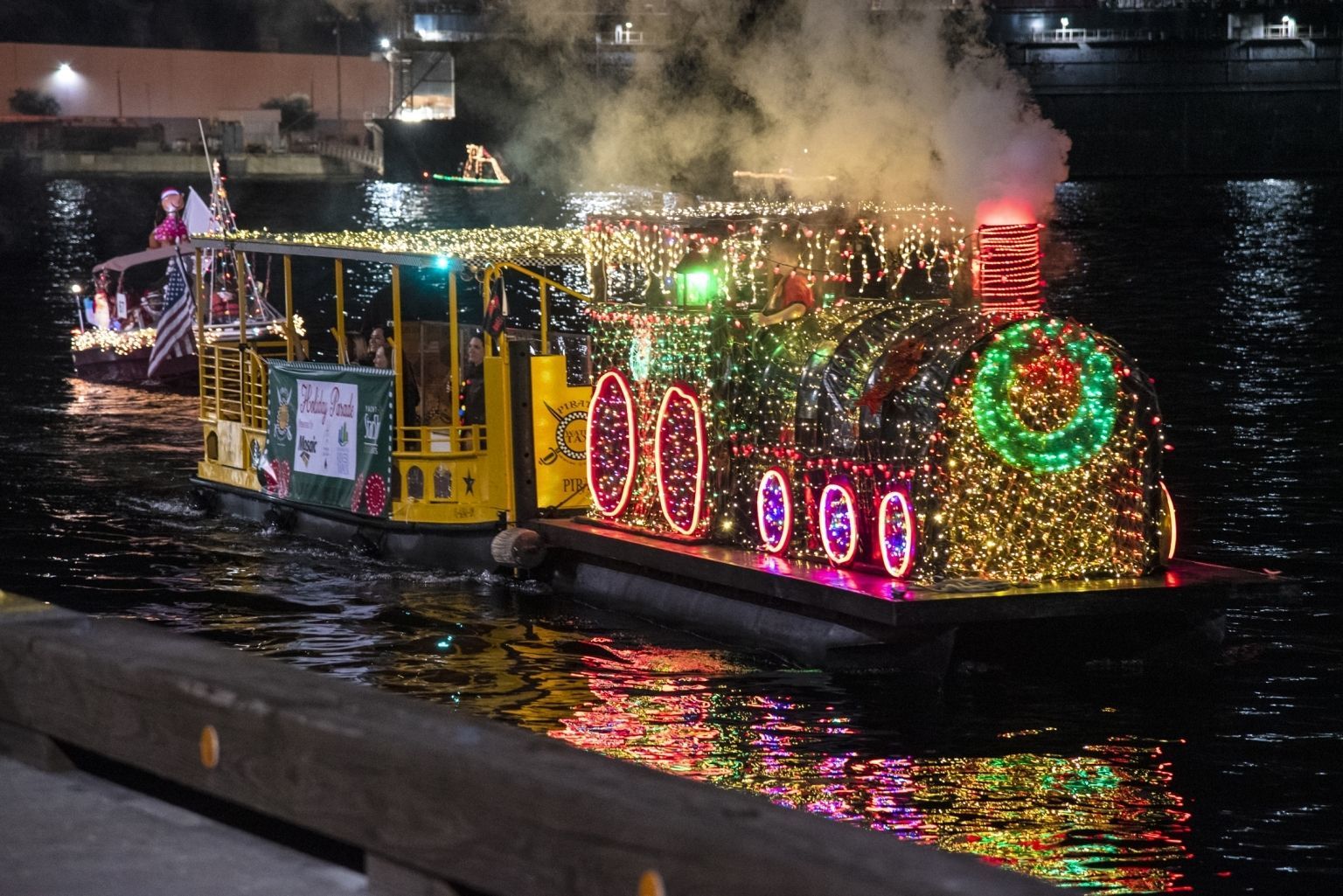 10 Tampa Bay – Lights on the river: Holiday Lighted Boat Parade spreads cheer in Tampa
December 19, 2020
The holiday spirit overtook the Hillsborough River this evening for the 2020 Downtown Tampa Holiday Lighted Boat Parade.  Hundreds of brightly lit and decorated boats and yachts cruised along to celebrate the holiday season.  Continue reading
Tampa Bay's Morning Blend – Downtown Tampa Holiday Lighted Boat Parade
December 16, 2020
The annual Downtown Tampa Holiday Lighted Boat Parade glides down the Hillsborough River on Saturday, December 19 at 6:15 p.m. (Rain date 12/20) Spectators can enjoy this free event and view the decorated boats from public areas along the route, including Curtis Hixon Park and Armature Works.  Continue reading
Tampa Riverwalk's Holiday Spectacular on WTSP's Great Day Live
December 16, 2020
MaryBeth Williams from Friends of the Riverwalk joined "Great Day Live" to talk about this year's Riverwalk Holiday Spectacular, with the Lighted Boat Parade happening Dec. 19. There will also be a new Holiday Hunt Scavenger Hunt that runs through Jan. 3, Continue reading
Tampa Riverwalk's Holiday Spectacular on WFLA's Daytime show
December 7, 2020
Friends of the Riverwalk's MaryBeth Williams discusses this year's Holiday Spectacular and Lighted Boat Parade on WFLA's "Daytime" show. The annual event has made some changes to keep everyone safe this holiday season. Continue reading
USA Today – Best Things to Do in December in Tampa
December 1, 2020
While our neighbors to the north are huddled indoors to escape the cold, Tampa residents and visitors are enjoying warm temperatures and lots of sunshine. While you may not find snow skis or toboggans, there are plenty of fun and novel ways to celebrate the season.  Continue reading
Travel Awaits – 15 Fabulous Holiday Boat Parades To Experience In Florida
November 27, 2020
A popular activity for travelers to Florida during the Christmas season is to see and enjoy a holiday boat parade. Now, due to COVID restrictions, many of the state's coastal communities have canceled or postponed their parades, but not all. Here's a roundup of boat parades all across Florida that are still on, listed by date. Continue reading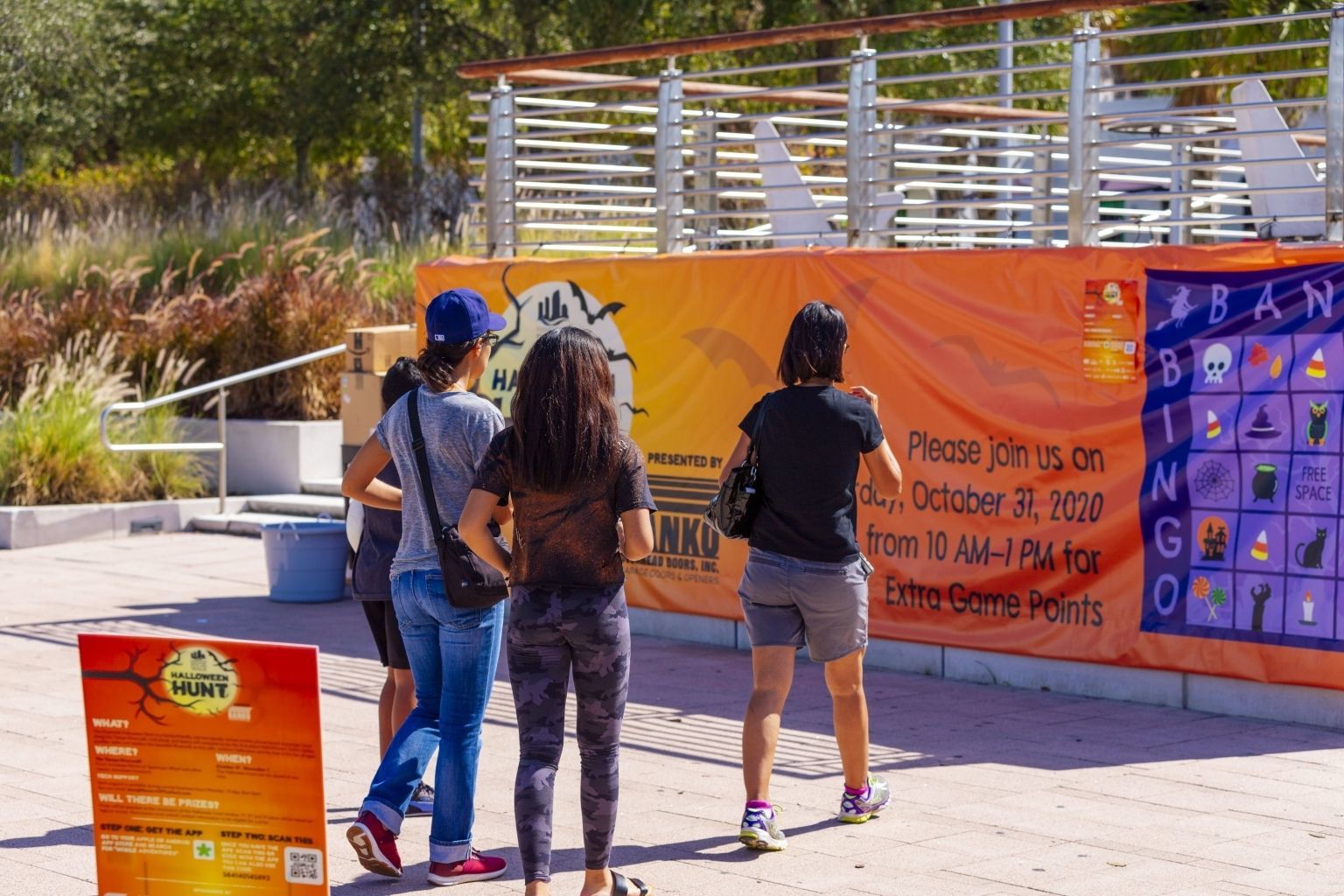 10 Tampa Bay –City of Tampa: Avoid door-to-door trick-or-treating and wear a mask this Halloween
October 21, 2020
Wear a mask and don't go door-to-door trick-or-treating — those are two of the tips Tampa city leaders are suggesting ahead of Halloween festivities this year.  Like many annual holidays and events happening this year, celebrating safely is at the top of everyone's minds because of the ongoing pandemic. The Centers for Disease Control and Prevention has already issued guidance on Halloween activities and ranked them either low, moderate or high risk for spreading COVID-19.  Continue reading
Tampa Bay's Morning Blend – Riverwalk Halloween Hunt
October 19, 2020
Riverwalk Halloween Hunt is a safe, outdoor, family-friendly scavenger hunt that's free to the public. Groups and individuals download a free app, scan a QR code, then solve a series of puzzles, riddles, and tasks as they explore Tampa's Riverwalk. Continue reading
My Area Network – Friends of The Riverwalk Host a Halloween Scavenger Hunt That's Perfect for the Whole Family
October 15, 2020
In celebration of Halloween this year, Friends of the Riverwalk is hosting a Halloween Scavenger Hunt that's perfect for the whole family.  The event runs October 17-November 1 and will give everyone a chance to explore the Tampa Riverwalk and compete with friends and family to receive the HalloWinner title.  The Riverwalk Halloween Hunt is for anyone looking to have some fun while staying safe and socially distanced. The scavenger hunt can be played by individuals, teams, and families of all ages. Work alone or together through various puzzles and riddles to solve the Halloween-themed activities and explore the beautiful Tampa Riverwalk while doing so. Continue reading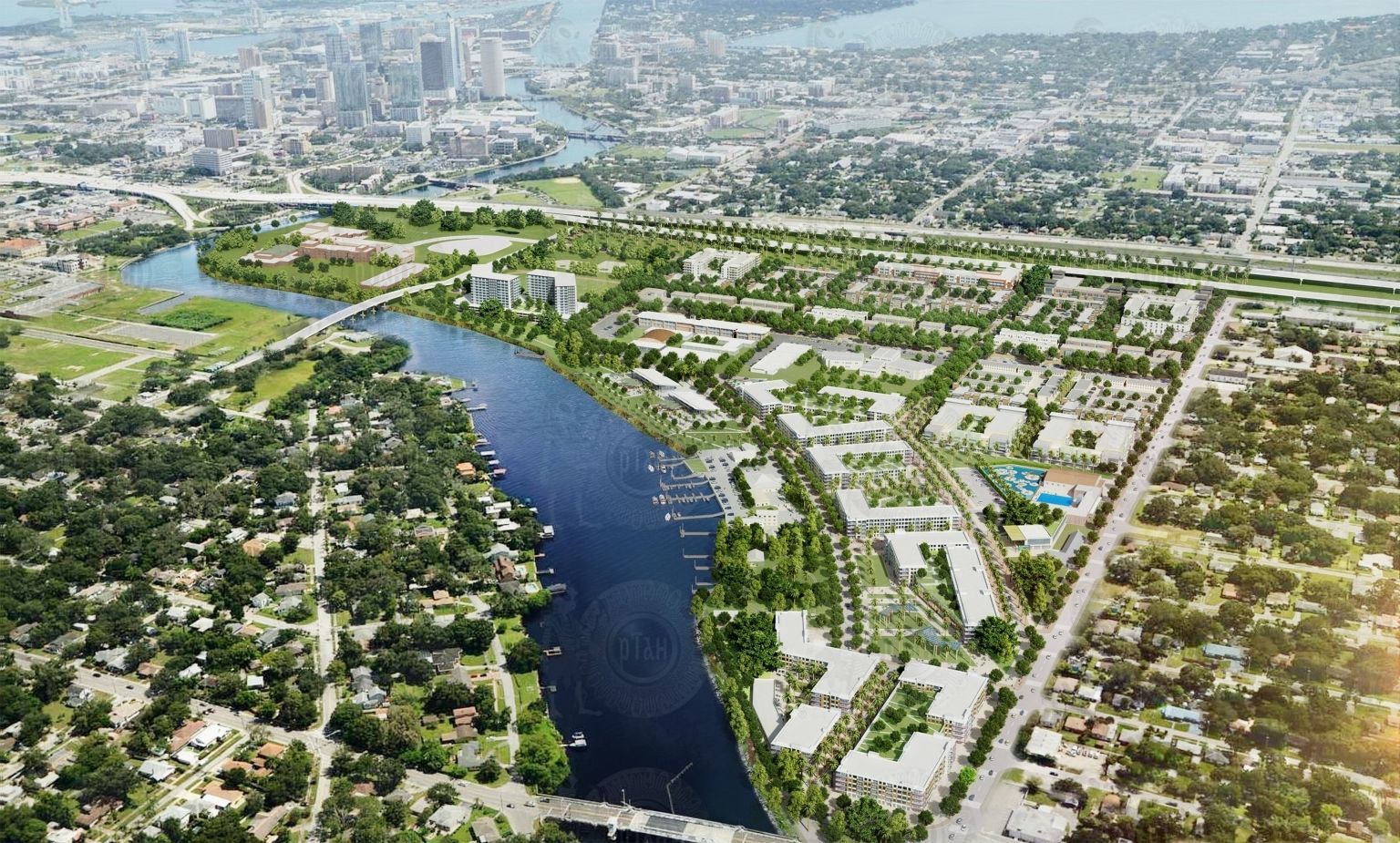 Tampa Bay Times – Tampa gets millions from Feds to spread Riverwalk love
September 11, 2020
Two transportation grants totaling $50 million will be transformative in spurring development in West Tampa and improving county infrastructure. Continue reading
Florida Politics – The City of Tampa Awarded a $24,000,000 BUILD grant from USDOT
September 10, 2020
The City of Tampa, thanks to our federal partners, was awarded $24,000,000 in federal funding from the US Department of Transportation as part of their Better Utilizing Investment to Leverage Development (BUILD) grant to extend the West side of the Riverwalk North and connect neighborhoods around the city. Continue reading
City of Tampa – Tampa wins $24M federal grant to complete new spans of Riverwalk
September 10, 2020
The city of Tampa is being awarded $24 million to extend the west portion of Riverwalk North and connect to nearby neighborhoods.  The grant is awarded through the U.S. Department of Transportation's Better Utilizing Investment to Leverage Development (BUILD) grant.  Continue reading
Tampa Bay Business Journal – Tampa wins $24M federal grant to extend West Riverwalk
September 10, 2020
Tampa has won a $24 million federal grant to extend the West Riverwalk to the north and build "12 miles of contiguous multimodal paths" connecting the city's urban neighborhoods. Continue reading