You'll always know what's going on with our organization.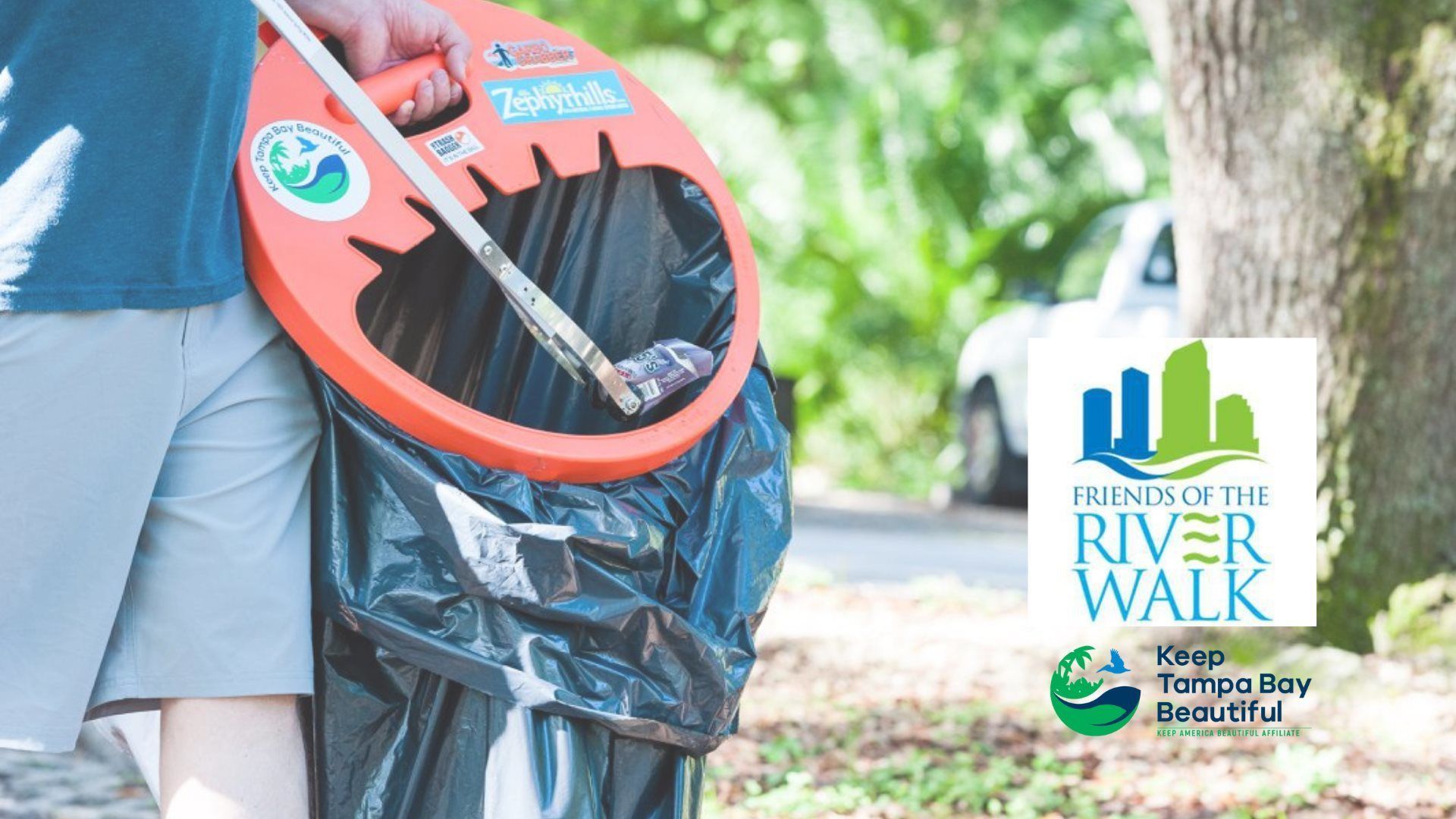 Join Friends of the Riverwalk as we clean up the Tampa Riverwalk!
Volunteers are welcome to join the Tampa Riverwalk Cleanup on Saturday, February 4, 2023 at USF Park along the Tampa Riverwalk.
233 N Ashley Dr, Tampa, FL 33602
Friends of the Riverwalk works in tandem with the City of Tampa in transforming the downtown landscape, opening public access to Tampa's lovely waterfront and linking five museums, seven parks and numerous hotels, restaurants and outdoor gathering places.
This cleanup is in partnership with Keep Tampa Bay Beautiful as a part of their Trash Free Waters Program and serves as a call to action to create more sustainable communities by focusing volunteer efforts on activities that impact individuals in need, lead to aesthetic community improvements, and provide a positive environmental impact. Litter on roadways, in parks, rivers, and neighborhoods negatively affects the environment, and isn't something residents or visitors want to see in their community. Participants in the cleanup will assist with litter removal and beautification of the downtown area!
Date: Saturday, Februrary 4, 2023
Check-in: 8:00 a.m.
Cleanup Time: 8:00 a.m. - 11:00 a.m.
USF Park -
233 N Ashley Dr, Tampa, FL 33602
Parking: Volunteers please park in TBD
Types of Volunteers:
• Walkers
• Kayakers *must bring your own vessel
What To Bring:
• Work or garden gloves
• Sunscreen
• Hat/Sunglasses
• Protective footwear (close-toed)
Trash bags, water and soft gloves are provided. Promotional giveaways available while supplies last.